Support us
We appreciate your donations to help us with our work. We focus not only on the elephants, but their oozies who are their primary carers, trainers and instructors. Oozies and their families may have worked with elephants for generations and are a fantastic source of knowledge of elephant behaviour, traditional and herbal remedies and training techniques. However, oozies survive on low wages in remote locations. We think they deserve support. We aim to make life better for the elephants and the people who work and live alongside them by:
Conducting research to improve the prospects for the population
Providing equipment for elephant research and medical care
Providing education and healthcare opportunities for oozies and their families
We also welcome donations of equipment (second-hand and new) including:
Cameras
Microscopes
Laboratory refrigerators
Hot air ovens
Hand held radios or mobile hand set
Laptop computers for field veterinarians
Tents and mosquito nets
Deep freezers
Laptop computers for field veterinarians
Diagnostic imaging equipment (Xray, ultrasound, blood analyser, etc)
All laboratory equipment (Vortex, centrifuge, digital weighing machine, scrubs, etc)
Schoolbooks and appropriate veterinary literature
Examples of current projects: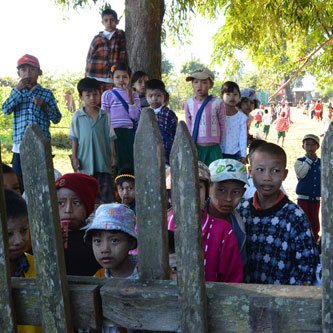 Help with schooling
The children of oozies often get minimal education and sometimes don't attend school to help care for their family elephant. We provide school books, stationery and uniforms to encourage the children to stay in school.
Help with healthcare
We aim providing household medicines and hiring healthcare workers to visit the logging camps on monthly basis to promote better health in the remote logging sites where many oozie families live.
Tuberculosis
Elephants can contract TB and in most cases it is the human form, which means they can also spread it to the people they work closely with. We are testing Myanmar elephants and hope to secure funds to treat any affected individuals.
Treating injuries
Timber elephants suffer from both occupational injuries such as dislocated joints, as well as accidental damage in the forest from sharp branches to e.g. eyes or skin. We aim to help faster treating such injuries by providing medical equipment to remote areas.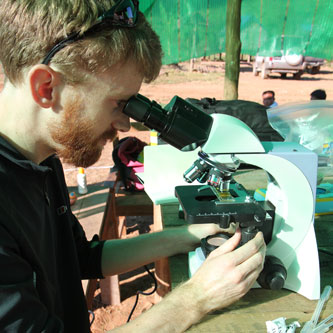 Parasites
Elephants can have parasites including stomach worms. We are testing elephants for parasites and investigating the underlying causes of high parasite loads and how they affect elephant health.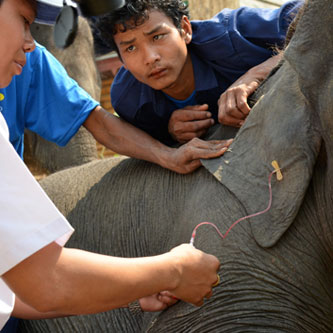 Reproduction
One of our main aims is to investigate the causes of low reproductive rates in elephants.
Calf survival
Calves can be involved in accidents, contract infections and are vulnerable if their mothers are in bad condition. We investigate the causes of calf mortality and propose strategies to improve their survival.