Mahout research
Background
One third of the global population of Asian elephants are managed by humans, mostly living in semi-captive conditions in countries within their natural range. The relationship between Asian elephants and humans dates back millennia, but in this time we have never controlled their reproduction in the way of domestication. This means we instead rely on the knowledge of their traditional handlers, or oozies to manage these essentially wild animals. Traditionally, oozies would care for the same elephant for many years, even a lifetime, building up invaluable knowledge of their individual health, diet and behaviour, but this way of life is likely changing in the modern day.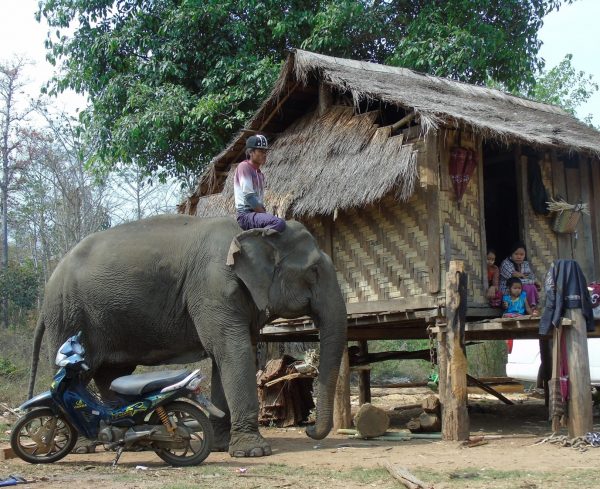 Questions
– What does the handling system look like in Myanmar today? Has it changed in recent years?
– How does the relationship length with their handler affect their elephants? Does changing oozie frequently affect the elephants in some way?
– What is the personality structure of mahouts in Myanmar? Does it correspond to the five-factor model (FFM)?
How
We have carried out extensive interviews with 200+ oozies on their handling experience, attitudes and opinions surrounding their job and elephants. We also interviewed experts in the field with over 10 years experience working within this elephant system about any changes they have noticed within the handling system during their time working.
We use a 44-item personality questionnaire, adapted to the Myanmar language. For every mahout we obtain a questionnaire filled in by the mahout himself and one questionnaire filled by a friend of the focal mahout.
Findings
This work will be out soon, and more work investigating how these changes may impact the elephants in terms of their health and behaviour.